Overview
GI/B20/M-24X is a Single Person Operating Equipment with the provision of a spring loaded Compressing Lever to make bales effectively, with the help of which the lever is positioned perfectly to dump the waste into the BALER and start compression.
New Improved Design making it lot easier to tie the formed Bales keeping the Lever locked thereby improving the compaction Efficiency.
Also it is completely MOBILE with provision of Wheels.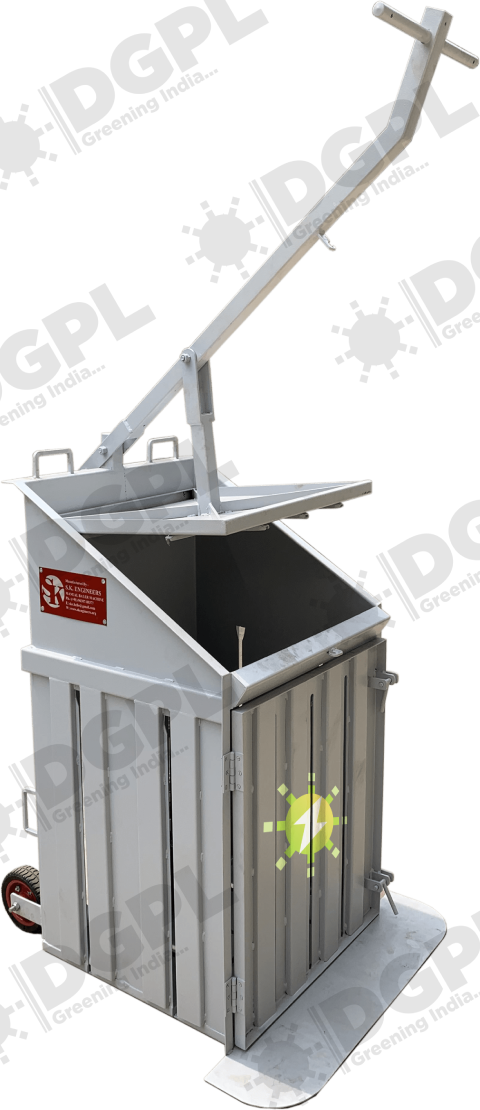 | | |
| --- | --- |
| Size | 33"X 45" Inches (Foot print) |
| Max Bale Weight | 25-45 Kg |
| Bale Foot Print | 24" X 24" Inches |
| Ideal Time to Make Bale | 10-12 Min |
| Bale Removal | Easy Access Back Door |
| Wheels | 02 Wheel for Mobility |
| Number slots for Bale tying | 10 Slots (03 Each on the front and Back + 02 On either side for better bale tying strength) |
| Uses | Plastic Wrap, Stretch Wraps, Cardboard, Paper Waste, Shredded Paper, Farm Waste |
Advantages


Manual
No power Supply required

Mobile
provision of wheels

Slotted door
Makes tying the bale easy

Rust free Material
provide Long Life

Back door
for removal of formed Bale

Space Effective, productive & maintenance free too
Contact Us
Find our product interesting ? don't hesitate to calling us, we are here for you.