Overview
Despite their compact size, Our infrared LED lights is one of the most powerful tactical lights on the market. Whether you're looking for the long range and increased detail of an 850nm system or the stealth of 940nm.
we have the infrared lighting options for you. Some of our LED models also have an option that allows you to reduce the light's already low visible signature in low mode or switch to high for driving at higher speeds.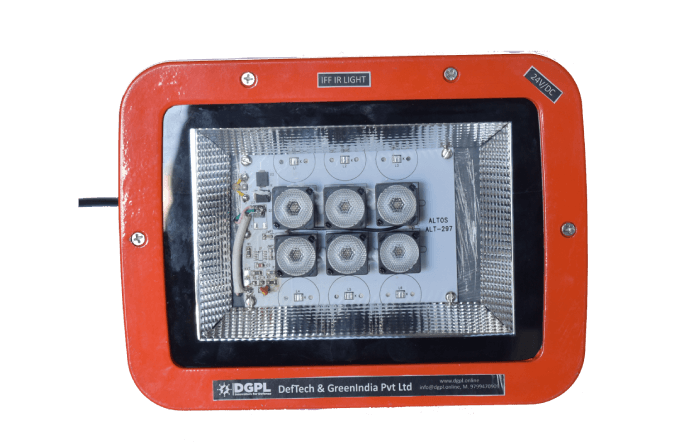 Model Number Wattage
DEFTECH/VIS-IFF/IR3-F/S-1/2019 3.0W
Power Efficiency Source of Light
85% Solid State LED
IR SPECTRUM Light Distribution Beam pattern Efficiency
850nm, Dominant Directional, Up to 120 Degrees 80%
Safety Standards
The Drive Ckt. Complies to CE norms for Harmonic Distortion & non emission of EMI radiation. It complies to IEC 60573 for electrical Surges. It meets IS 61000 for Flicker free operation IEC 62471 for PHOTO BIOLOGICAL SAFETY.
Total Harmonic Distortion (THD)
< 10%
Operating Temp. Range
-4°C To +65°C
Operating Voltage
24 V DC (18 To 30 V DC)
Operation

1. Power On.

2. Mode Selector, Flashing or Steady.

Enclosure
Die cast Aluminum with Clear toughed Glass, Dust & water tightness to IP-65
Weight of the lamp
1 KG
Dimension(L x W x H)
235 X 177 X 100 all in mm
Features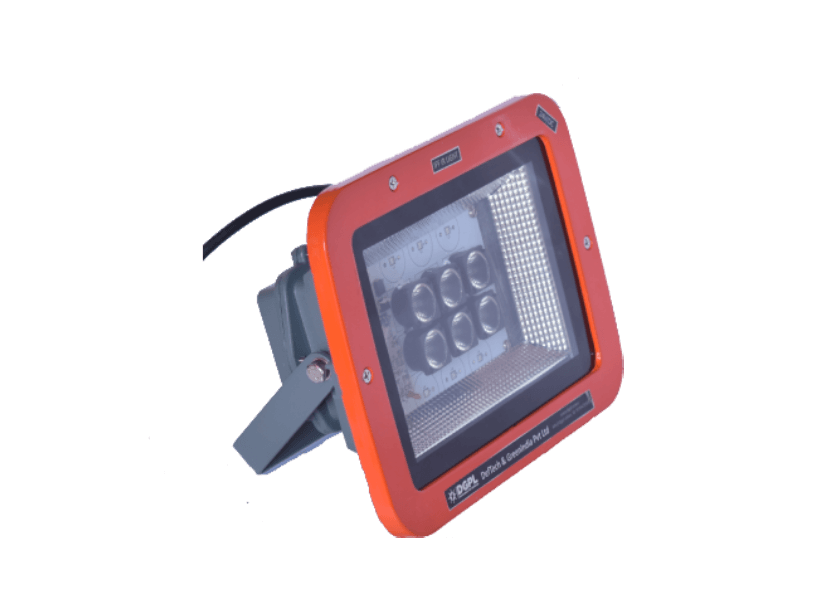 Economical
Highly Energy Efficient

Direction Beam
It Generates Directional IR Light Beam

Life
+70,000 Hrs.

Ease of Use
Instant Start, Light Weight, Portable type
Contact Us
Find our product interesting ? don't hesitate to calling us, we are here for you.